Alongside the Great Pyramid is a museum built to hold a beautiful, 4566 year old cedarwood boat.
We all put on "camel shoe" booties over our street shoes and shuffled into the multi-level display.
The Solar Boat was discovered by Kamal el-Mallakh in 1954 when the ground was cleared for a tourist road and a series of 40 slabs of limestone were found set into the ground.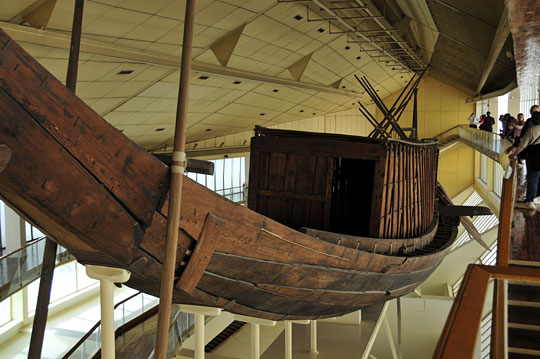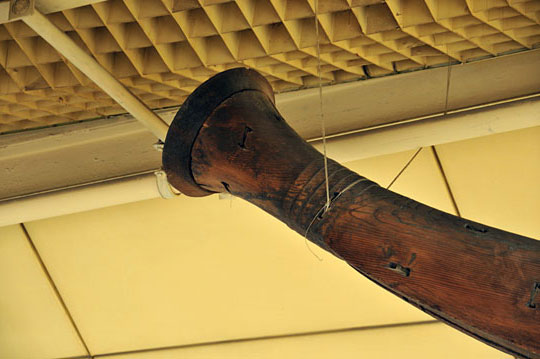 It is of the type known as a "solar barge", a ritual vessel to carry the resurrected king with the sun god Ra across the heavens.
No nails were used in the construction and the planking was assembled through an ingenious system of stitching through holes with ropes of vegetable fibres.
The over 120 feet long vessel was found in 1224 separate parts and was finally fully re-assembled in 1968 after over ten years of work.
It is one of the oldest, largest, and best-preserved vessels from antiquity.