The first stop of this jam-packed day is the south Saqqara pyramid fields of Abu Sir.
We explored the mortuary temple in front of the pyramid of Sahure, the 2nd king of the 5th dynasty who ruled for 13 years, from 2487 until 2475 BCE (225 generations ago).
The layout of this early temple, is considered to be the model of ALL other later temples of the Old Kingdom and as a foundation for the many fantastic temples of the New Kingdom.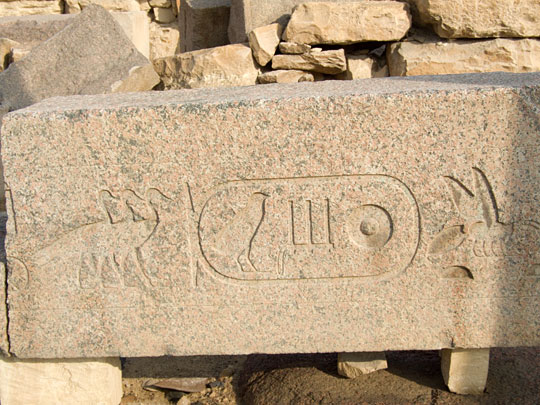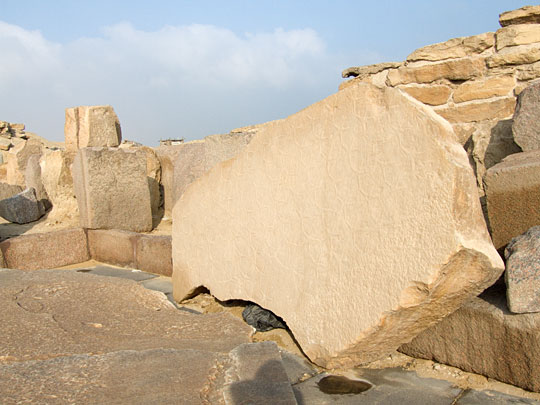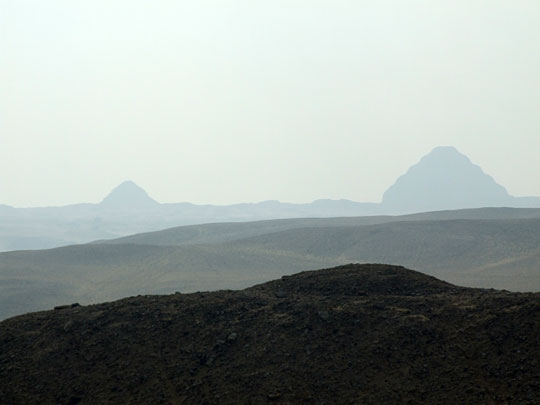 The 770 foot long causeway walls were decorated primarily by imagery of the Egyptian gods taking Egypt's earthly enemies as human blood sacrifices.
Sahure's pyramid was a simple and crude core, finished off with standard casing of finely cut rocks. Now, with the casing long gone, is a pyramid in very bad shape. The steps are mainly gone, making it look smaller than its original 154 feet height.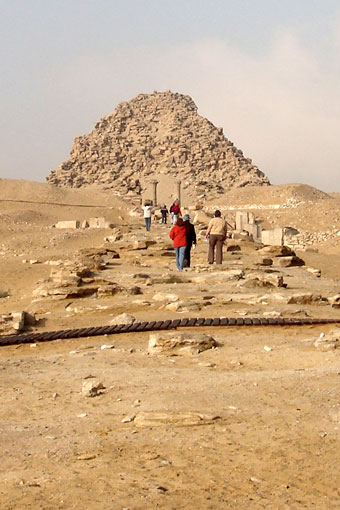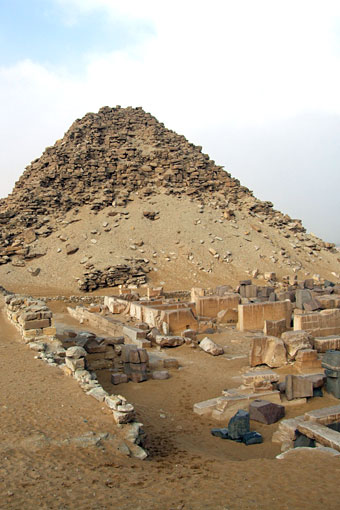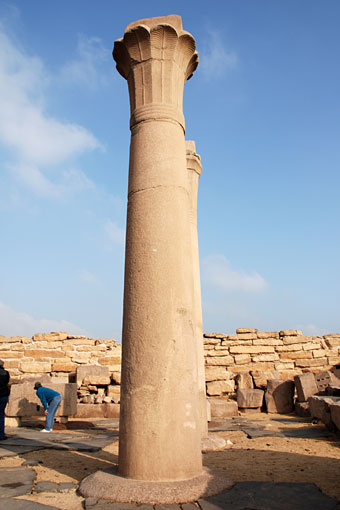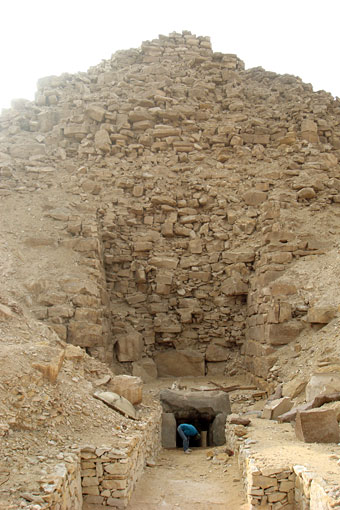 Next to Sahure's pyramid is the mastaba of Ptahshepses who was originally a royal manicurist, hairdresser and high priest, then rose to the rank of Vizier during Egypt's Old Kingdom 5th Dynasty.
The son-in-law of King Niuserre, married to Khamerernebty, and therefore a man of some prominence during this period.
His site is in front of the pyramids of Sahure and Niuserre, and almost precisely equidistant from both.