Akhenaton and his queen Nefertiti, were directed to the new site by the Aton itself and in a foundation ceremony in year 5, day 13 of the 8th month of his reign, proclaimed that a new city be created and completely dedicated to the worship of the Aton.
The dedication ceremony is proclaimed on three boundary stela (X, M & K) carved into the limestone cliffs at the northern and southern extremities of the new city.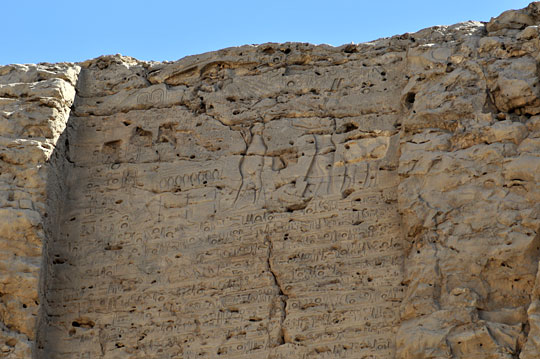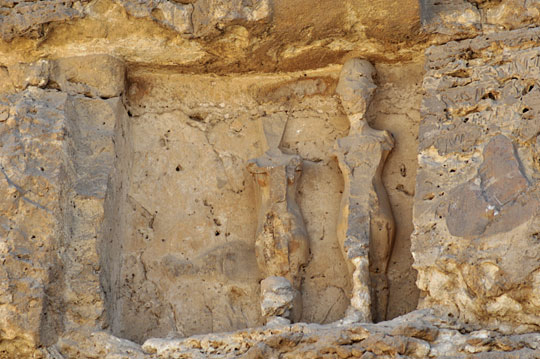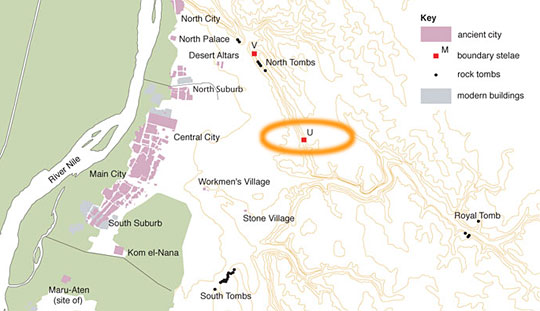 artwork by Amarna Project
A further eleven stela were subsequently cut on both banks of the river to define the boundaries with greater precision - a unique form of delimiting a town not found elsewhere in Egypt.
From the stela:
"On this day, when One (Pharaoh Akhenaten) was in Akhetaten, His Majesty [appeared] on the great chariot of electrum... Setting [off] on a good road [toward] Akhetaten, His place of creation, which He made for Himself that He might set within it every day... There was presented a great offering to the Father, The Aten, consisting of bread, beer, long- and short-horned cattle, calves, fowl, wine, fruits, incense, all kinds of fresh green plants, and everything good, in front of the mountain of Akhetaten..."