Called the "Mansion of the Aton," this building may have been crafted as a mortuary temple for the king as it contained a sanctuary which is oriented in line with the royal wadi.
This replica column which is one of the few structures easily photographed and has become a modern landmark of the ancient city. The plan of the small temple is now clear within its mudbrick enclosure wall and remains of entrance pylons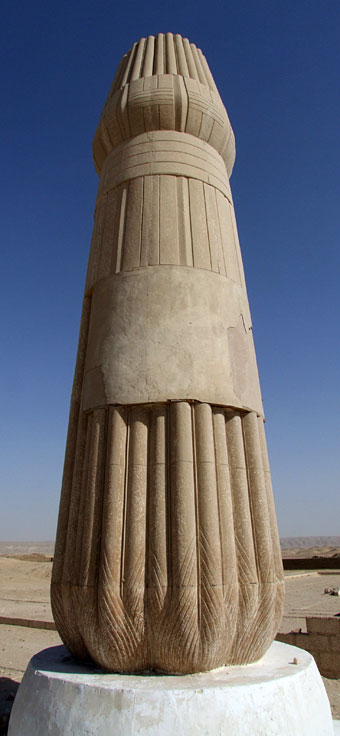 photography by Janice
The remaining walls of the sanctuary area at the rear of the temple have been re-covered with sand and modern walls have been constructed over them to denote the outline.
To the north of the small Aton Temple was the Gm-Aton (House of the Aton), the Great Aton Temple, the outline of which can be seen from the top of the surrounding mound of sand.